EDUCATION & TRAINING
Education and training is a vital part of PRVCA's mission and a great benefit to members. We recognize the importance of properly trained RV technicians and other staff to provide the best possible customer experience. Our education and training programs are offered Free of charge or at a low cost to our members. The association offers on-site training during Industry Days at America's Largest RV Show and regional training during the late fall and winter. In addition, we offer webinars for our members to participate in from the convenience of their home or office.
Course Descriptions
RVTI Level 1 Certification
November 5-9, 2023: Johnstown, PA
December 1-5, 2023: Camp Hill, PA
January 29 - February 2, 2024: Johnstown, PA
February 5 - 9, 2024: Keller Marine & RV, Port Trevorton, PA
ELECTRICITY WEBINAR SERIES
Presented by Mike Sokol, RV Electricity
Wednesday, November 29: Electricity Basics
Wednesday, December 13: Battery Technologies
Wednesday, December 27: Generator Systems
Wednesday, January 24, 2024: Solar System Upgrades
Wednesday, February 7, 2024: Pedestal Power Theory & Testing
Wednesday, February 21, 2024: Hot Skin Voltage
Wednesday, March 6, 2024: Power Protection
Wednesday, March 20, 2024: Electrical System Maintenance
Wednesday, April 3, 2024: Advanced Troubleshooting Techniques
Wednesday, April 17, 2024: Trailer E-brake Testing
LIPPERT TRAINING
December 5, 2023: Wilkes-Barre, PA
December 7, 2023: Lancaster, PA
WFCO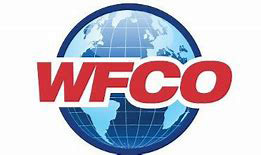 December 19, 2023: Online
If you're not a PRVCA member, please consider joining to gain access to our Free or low-cost training.